Susana Cruz Barreto
É professora e investigadora em comunicação visual. Tendo trabalhado e vivido em Londres e Macau durante 15 anos, Susana está agora a viver no Porto, onde leciona nos cursos de licenciatura e doutoramento da Faculdade de Belas Artes da Universidade do Porto. Susana é também investigadora associada da Central Saint Martins, University of the Arts, em Londres, onde completou o seu doutoramento e PostDoc. Em 2012 foi nomeada membro do painel de avaliação de urbanismo, design e arquitectura da Fundação para a Ciência e a Tecnologia.
Os interesses de investigação centram-se no papel da cultura na comunicação visual, cross-cultural design, globalização de imagem, métodos visuais e ética de design.
e-mail
susanabarreto@yahoo.co.uk

Professora Auxiliar
Faculdade de Belas Artes
Universidade do Porto
Doutoramento 
Central Saint Martins
University of the Arts
Cultura na comunicação visual
Cross-cultural design
Globalização de imagem
Métodos visuais
Ética de design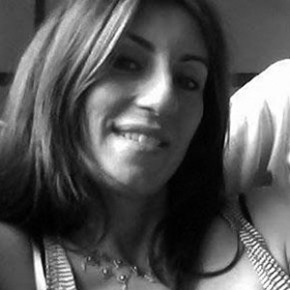 BARRETO, Susana (2013) – ETHICS FOR THE REAL WORLD: The Impact of Globalisation on Communication Design. In Crafting the future, 17th a 19th April 2013. Gothenburg. The European Academy of Design.
BARRETO, Susana; VALLE, M. (2012) – Análise de quatro técnicas facilitadoras principais em duzentos e vinte e oito mapas turísticos a nível global aplicação prática na construção do mapa turístico da Cidade do Porto. In CIDAG, 24 a 26 de Outubro de 2012. Tomar. Instituto Politécnico de Tomar.
BARRETO, Susana; SANTOS, M. (2012) – Ver e Compreender – Um estudo visual dos suportes de comunicação com vista à promoção da compreensão da informação médica. In DESIGNA 2012 UN/SUSTAINABILITY, 22 e 23 de Novembro de 2012 Universidade da Beira Interior, Covilhã.
BARRETO, Susana (2012) – Lying ground: A visual analysis of the impact of global fashion magazines on local cultures. In A Tale of Three Cities . London 9 and 10th of November. London College of Fashion, University of the Arts London.
BARRETO, Susana (2011) – Cultural Shock? – Universal Themes in Global Design. European Design Academy, The 9th European Academy of Design Coinference. University of Porto, School of Fine Arts, Porto, Portugal 4-7th May 2011