Rosa Maria Oliveira graduated in Fine Arts-Painting from the Faculty of Fine Arts, University of Porto, Portugal and holds a PhD in Design from the University of Aveiro (UA), Portugal.
She lectures at Department of Communication and Art at UA, currently teaching post-graduate courses in Artistic Education and Contemporary Artistic Creation. She also supervises several PhD students in Art Studies. She is a senior researcher at the ID+ Research Institute for Design, Media and Culture. Her main research interests are Art and Science, Art Education and Artistic Holography.
Rosa is a member of InSEA. She has written several documents about her research and has given several solo and group exhibitions.
Professora Auxiliar
Departamento de Comunicação e Arte
Universidade de Aveiro
Doutoramento em Design (2001)
Pintar com Luz- Holografia e Criação Artística. 
Departamento de Comunicação e Arte
Universidade de Aveiro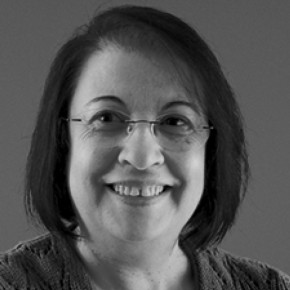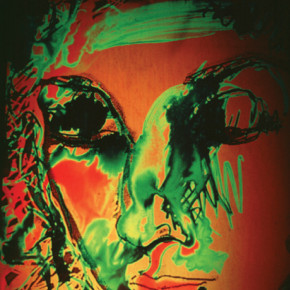 BOOKS OR
CHAPTERS
OF BOOKS
OLIVEIRA, Rosa M. (2012) – Reflexões sobre a Educação Artística em Portugal. Martins, Catarina S., Terrasêca, Manuela e Martins, Vítor (Org). À Procura de Renovações de Estratégias e Narrativas sobre Educação Artística; Escritas Posteriores ao Encontro Internacional em Cabo Verde. ed. Porto: Gesto Cooperativa Cultural, CRL, 2012, p. 207-214.
OLIVEIRA, Rosa M. (2010) – "Projects in Art Education: multidisciplinary approaches and practices". Malgorzata Bielecka. Tradition and new practices in art education. ed. Kielce, Poland: Jan Kochanowski University of Humanities and Sciences in Kielce, 2010, p. 65-76.
ALMEIDA, Teresa; OLIVEIRA, Rosa M. (2008) – Luminiscent Glasses in Art. Journal of Cultural Heritage, a Multidisciplinary Journal of Science and Technology for Conservation and Awareness, n. 9 Suplemen, p. 138-142, 2008. Com arbitragem científica.
SALDANHA, Angela; ALMEIDA António; COSTA Teresa ; OLIVEIRA, Rosa M. (2010) – "O Auto-Conhecimento e Auto-Representação através das Artes Visuais" . In: ENCONTRO DA APECV, 2010. Óbidos. Revista Imaginar no. Portugal: 2010.
OLIVEIRA, Rosa M.; BOVE, V. Michael (2013) – The hologram as a space of illusion. In: SPIE OPTO, 2013. San Francisco, California, USA. Practical Holography XXVII: Materials and Applications. Estados Unidos: SPIE, 2013, v. 8644, p. 86440R-86440R-6.
OLIVEIRA, Rosa M. (2013) – Mimicry and Immateriality in Art Holography: different approaches and concepts. In: AVANCA/CINEMA 2013, CONFERÊNCIA INTERNACIONAL DE CINEMA, ARTE, TECNOLOGIA, COMUNICAÇÃO, 2013. Avanca. Avanca/Cinema 2013, Conferência Internacional de Cinema, Arte, Tecnologia, Comunicação. Avanca: Edições Cine-Clube de Avanca, 2013, p. 1274-1280.
OLIVEIRA, Rosa M. (2012) – Arte e Educação Artística: dicotomia ou diálogo?. In: II ENCONTRO INTERNACIONAL SOBRE EDUCAÇÃO ARTÍSTICA, 2012. Porto. II Encontro Internacional sobre Educação Artística. Porto: eiea. identidades, 2012.
OLIVEIRA, Rosa M. (2010) – Some experiments of the use of the New Technologies in Artistic Education: new challenges in bridging the gap between different cultural and social groups. In: INSEA 2010 EUROPEAN CONGRESS-CULTURAL SUSTAINABILITY: IDENTITIES AND CULTURAL DIVERSITY, 2010. Lapland. InSEA 2010 European Congress- Lapland-Finland. Finland: University of Lapland, 2010.