Rosa Alice Branco é uma poeta portuguesa, nascida em Aveiro em 1950. Publicou os livros Animais da Terra (1988), Monadologia Breve(1991), O Que falta ao Mundo para ser Quadro (1993), A Mão Feliz. Poemas D(e)ícticos (1994), O Único Traço de Pincel (1997), Da Alma e dos Espíritos Animais (2001), Soletrar o Dia (2002), O Mundo Não Acaba no Frio dos Teus Ossos (2009) e Gado do Senhor (2011).
e-mail
rabranco@gmail.com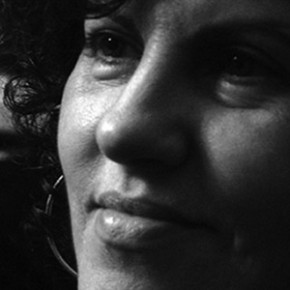 BOOKS OR
CHAPTERS
OF BOOKS
BRANCO, Rosa (2012) – Lei Disse, trad. Valeria Tocco, Ed. Centro culturale L'Ortica, Março 2012.
BRANCO, Rosa (2011) – O Gado do Senhor, Lisboa, ed. & ETC.
BRANCO, Rosa (2012) – Comunicação e apresentação da antologia corso-portuguesa e portuguesa-corsa à 2ª edição do Colóquio Turchinu Maiò, "Les passages entre les arts", Universidade de Corti, Córsega, Novembro, 2012.
BRANCO, Rosa; BRANCO, Hugo (2011) – Design and Cognitive Sciences: from a to b and back again. European Academy of Desig, FBAP/ ID+, May, 2011.