José Pedro Barbosa Gonçalves de Bessa holds a PhD in design (University of Aveiro, 2005) and an M.A. in Fine Art and Theatre – interdisciplinary and theoretical studies (University of Surrey, 1993). He currently lectures at Department of Communication and Art, University of Aveiro, where he has also directed the M.A. in Contemporary Artistic Creation course since 2002.
He is a member of the Portuguese Research Institute of Design, Media and Culture (ID+); of APEM/ Portuguese Association of Women Studies, and EAD/ European Academy of Design. Pedro's research areas of interest include critical theory, design studies, feminism and gender studies.
Professor Auxiliar
Departamento de Comunicação e Arte
Universidade de Aveiro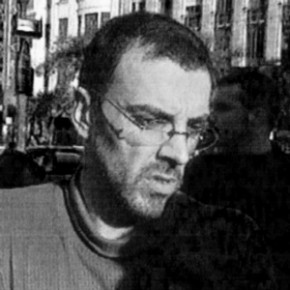 BOOKS OR
CHAPTER
OF BOOKS
ANICET, Anne; BESSA, Pedro; BROEGA, Cristina L. (2012) – "A quantificação da sustentabilidade no design têxtil", In Carli, A. M., Venzon, B. (eds.). Moda, Sustentabilidade e Emergências, Caxias do Sul, RS: EDUCS [Ed. Univ. Caxias do Sul], pp.135-147. ISBN: 978-85-7061-662-3
BESSA, Pedro (2008) – "Skittish Skirts and Scanty Silhouettes: the tribulations of gender in modern signage", Visible Language (Providence, Rhode Island), n.º 42.2, 2008, pp.119-142.
ROCHA, Inês M.; BESSA, Pedro; MOREIRA, Alexandre (2013) – "Arquivo e memória na prática artística contemporânea", Avanca | Cinema 2013. Conferência Internacional de Cinema, Arte, Tecnologia,Comunicação. Avanca – Portugal | 24 a 28 de Julho de 2013
BASTOS, Patrícia; BESSA, Pedro (2013) – "O quotidiano e o íntimo na fotografia artística contemporânea", Avanca | Cinema 2013. Conferência Internacional de Cinema, Arte, Tecnologia, Comunicação. Avanca – Portugal | 24 a 28 de Julho de 2013
BESSA, Pedro (2012) – "A Arte e as Artes: em busca de um novo paradigma", publicação integral nos anais do CIANTEC 2012, Congresso Internacional em Artes, Novas Tecnologias e Comunicação: As imbricações da cultura contemporânea à popular. 12-14 Outubro 2012, Inhotim/Instituto de Arte Contemporânea, Brumadinho (Minas Gerais), Brasil