"This may be what can be done: rescuing clarity and durability where noise and angst rule ruthlessly, ever-growing, endlessly legitimised by media-instigated illusions of abundance and prosperity, seductive endemics of compulsion and hallucination."
Heitor Manuel Pereira Pinto da Cunha e Alvelos
Doutorado em Design pelo Royal College of Art (2003) e Mestre em Comunicação Visual pela School of the Art Institute of Chicago (1992).
Professor de Design e Novos Media na Universidade do Porto, tem contribuido para a implementação estratégica da Disciplina de Investigação em Design no contexto português, quer como membro do Conselho Científico da Fundação para a Ciência e Tecnologia, quer como Director, pela U.Porto, do ID+, Instituto de Investigação em Design, Media e Cultura.
Desenvolve I&D no âmbito do Programa UTAustin-Portugal para os Media Digitais desde 2006, sendo actualmente o seu Director Nacional para Outreach. Ainda no âmbito do Programa UTAustin-Portugal, dirige o FuturePlaces, medialab para a cidadania, desde 2008. É membro de diversos Conselhos internacionais, incluindo o Executive Board da European Academy of Design, o Advisory Board for Digital Communities do Ars Electronica, e o Conselho Consultivo do programa Manobras no Porto.
Desde 2000, desenvolve trabalho sonoro, cenográfico e de design com diversas editoras: Ash International, Touch, Cronica Electronica e Tapeworm. Comissaria desde 2002 o laboratório de crítica cultural Autodigest, canta na Stopestra desde 2011 e co-dirige a editora de música aleatória 3-33.me.
Áreas de investigação incluem media participativos, cidadania criativa e criminologia cultural.
Professor Auxiliar
Faculdade de Belas Artes
Universidade do Porto
Doutoramento em Media Culture (2003)
Royal College of Art (Londres)
Media participativos
Cidadania criativa
Criminologia cultural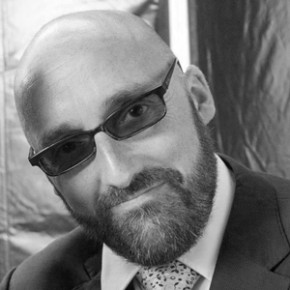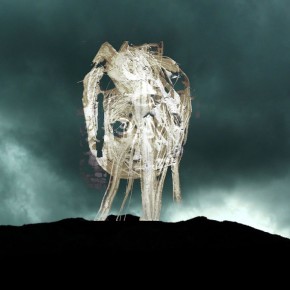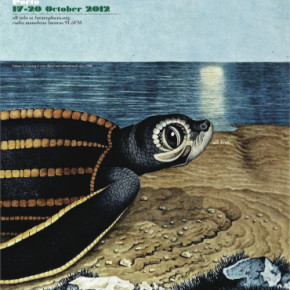 Post-doctorate Research Fellow
INESC-Porto, Institute of Engineering and Communication Systems: The Impact of Digital Media on Local Cultures: the case of Porto, Portugal. FCT fellowship (UTAustin-Portugal).
BOOKS OR
CHAPTERS
OF BOOKS
ALVELOS, Heitor; MARTINS, Nuno (2010). "Viral Animation, Trash Avant-garde and the Symbolic Capital of our worst traits: the Ideology of Bruno Aleixo as a possible template for Design in 2010", Designgruppe koop, Alemanha
ALVELOS, Heitor (2010) – Beyond Like: Thoughts on Psychic Octopi, Soft Superstition and Wishful Activism. In Calling All Futures: an overview of futureplaces, past, present and. Porto: University of Porto/UTAustin-Portugal, 2010.
ALVELOS, Heitor (2010) – Conference Review: Design Connexity. In Design Journal, 13:2. Oxford: Berg, 2010.
ALVELOS, Heitor (2009) – No Longer Longing: digital media as the agent of contextual change, in I Am A Future Place: futureplaces festival proceedings. Porto: University of Porto, 2009
ALVELOS, Heitor (2010) – Restaurador. in :Estúdio: Criadores sobre outras obras. Centro de Investigação e Estudos em Belas-Artes. Lisbon: University of Lisbon, 2010.
BRANDÃO, Jorge P.; ALVELOS, Heitor (2013) – Stories of Chairs: creative communication engaged in digital media participation. Artigo em Mark Jacobs, Hubert Knoblauch and Rene Tuma (Eds.), "Communication, Culture and Creativity", Peter Lang – Linguistic Insights: Studies in Language and Communication. Frankfurt-am-Main, Alemanha
ALVELOS, Heitor (2012) – Disinformation design: subvertising your way to work. In V Cycle of Debates on Occupational Safety and Health Research in Portugal: Now and in the next future. FADEUP, Porto, October 2012.
ALVELOS, Heitor (2012) – Between Riot and Rave: five years into a digital media festival. Keynote at futureplaces 2012 doctoral symposium. University of Porto Science and Technology Park, Porto, October 2012.