Maria de Fátima Teixeira Pombo
Professora convidada no Departamento de Arquitectura da Universidade de Leuven, Bélgica e professora associada no Departamento de Comunicação e Arte da Universidade de Aveiro. Faz investigação no âmbito da fenomenologia, design/arquitectura e estética. Participa em projectos de investigação internacionais e colabora em antologias e revistas científicas de design e arquitectura como, entre outras, Idea Journal, Architectoni.ca, Iconofacto (Arquitectura Y Diseño), Journal of British Society for Phenomenology. É avaliadora especialista da Comissão Europeia para projectos europeus. Na Sabática de 2005/2006 fez investigação em Design na Universidade de Barcelona, em 1999/2000 com uma bolsa da Alexander von Humboldt Stiftung fez investigação em Filosofia na Universidade de Munique. Frequentou a Universidade de Heidelberg de 1993/1995 para preparar o doutoramento em Fenomenologia e Educação que apresentou na UA em Outubro de 1995. Obteve o grau de mestre em Filosofia Contemporânea na Universidade de Coimbra e a licenciatura em Filosofia na Universidade do Porto.
Guest Professor
Department of Architecture
University of Leuven
Doutoramento em Filosofia e Educação (1995)
Phenomenology and Education. The seduction of the æsthetics experience.
Department of Philosophy
University of Heidelberg
Fenomenologia e Estética
Teoria, história e criticismo do Design
Arquitectura como interior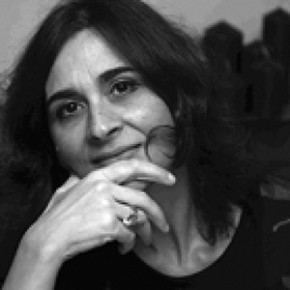 BOOKS OR
CHAPTERS
OF BOOKS
BALTAZAR, M. J.; POMBO, Fátima (2012) – The traumatic image of the new photographic documentalism in Margarida Medeiros (ed.), International Conference on Photography & Cinema: 50 Years of Chris Marker's La Jetée. Lisboa: Centro de Comunicação e Linguagem da Universidade Nova de Lisboa/Edições Colibri, 2013.
BALTAZAR, M. J.; POMBO, Fátima (2012) – Roland Barthes. O desejo de neutro, a fotografia, o medo da imago in Margarida Medeiros (ed.), A Fotografia na era da Pós-Fotografia: História, Cultura e Ontologia. Lisboa: Faculdade de Ciências e Humanas da Universidade Nova de Lisboa/Edições Colibri, 2013.
POMBO, Fátima (2009) – Rafa e a Liberdade, Editora Trinta-Por-Uma-Linha, Porto.
POMBO, Fátima (2013) – Architecture and Chiasmus. The resonance of Landscape. Revista Kepes, 10  (9), Dec 2013.
POMBO, Fátima (2013) – Jules Wabbes creating total works of art in interiors. Journal of Interior Design, 38 (4), Dec 2013
PROVIDÊNCIA, Francisco; POMBO, Fátima (2013) – Art Nouveau looks to the future: the bionic interpretation of Art Nouveau in the Museum of Aveiro.  Coup Defouet International Congress. Barcelona, 26-29 June 2013 University of Barcelona (pp 1-11).
SOARES, Liliana; POMBO Fátima; APARO, Ermano; DONEGANI, Dante (2012) – The designer as interpreter of the epidermis of buildings and liquid modernity. . European Congress of the IAVS-International Association of Visual Semiotics. Faculty of Social and Human Sciences of Universidade Nova de Lisboa, September 2011. Lisboa: Fundação Calouste Gulbenkian.
BALTAZAR, Maria J.; POMBO, Fátima (2012) – Visual Literacy through Bartleby`s syndrome. In Fisher, R. (Ed.), Visual Literacies: Exploring critical issues. Global Conference. Mansfield College, Oxford, 2012 (pp. 1-8).